Backpack for Adults
In response to so many Leaders and Parents expressing a desire to take The Backpack Program themselves, we developed Backpack for Adults! This course shares rhe s based on the curriculum of the original program, but has been adapted for adults.
This course explores three sections; relationship with self, others, and God. Like all our courses it is available to take online as an individual or as part of a group, or to be implemented as a group.
What People Are Saying About Backpack for Adults
"Dualistic thinking, crossing the bridge, conscience as a sanctuary; they are all at the top of my list. I keep thinking I wish I had known all this at 15, not 60! I'm also amazed to discover that everyone is dealing with these same life struggles of knowing one's self!"
"I am Imperfect. And that is OK. Our society has really pulled a fast one on us- no wonder we are all so burned out. Gratitude every day and look for what we are doing RIGHT. Then do more of it."
"Some of the information is answering questions that I didn't know I had and I need time to ponder them. When we get to the end of the book, I know that I will go back and re-read it."
The Backpack for Adults is suitable for any adult who would like to further develop their relationship with themselves, others, and God. Combining psychology and spirituality, the Backpack can serve as super prevention for mental health issues and offers people the skills to take care of their bodies, minds, and souls. The learning environment is positive and supportive for learners of all ages and this is a great opportunity to jump back into gaining new information in a low stress manner.
A hardcopy workbook is included in the enrolment fee.
The conferencing app Zoom is required for this course. 
Facilitator: Fr. Darragh Connolly
Duration: 10 Weeks, 90 minute sessions 
Start Date: Tuesday, September 19th 2023
Class Time: 4:00pm Irish Standard Time (11:00am EST, 8:00am PST)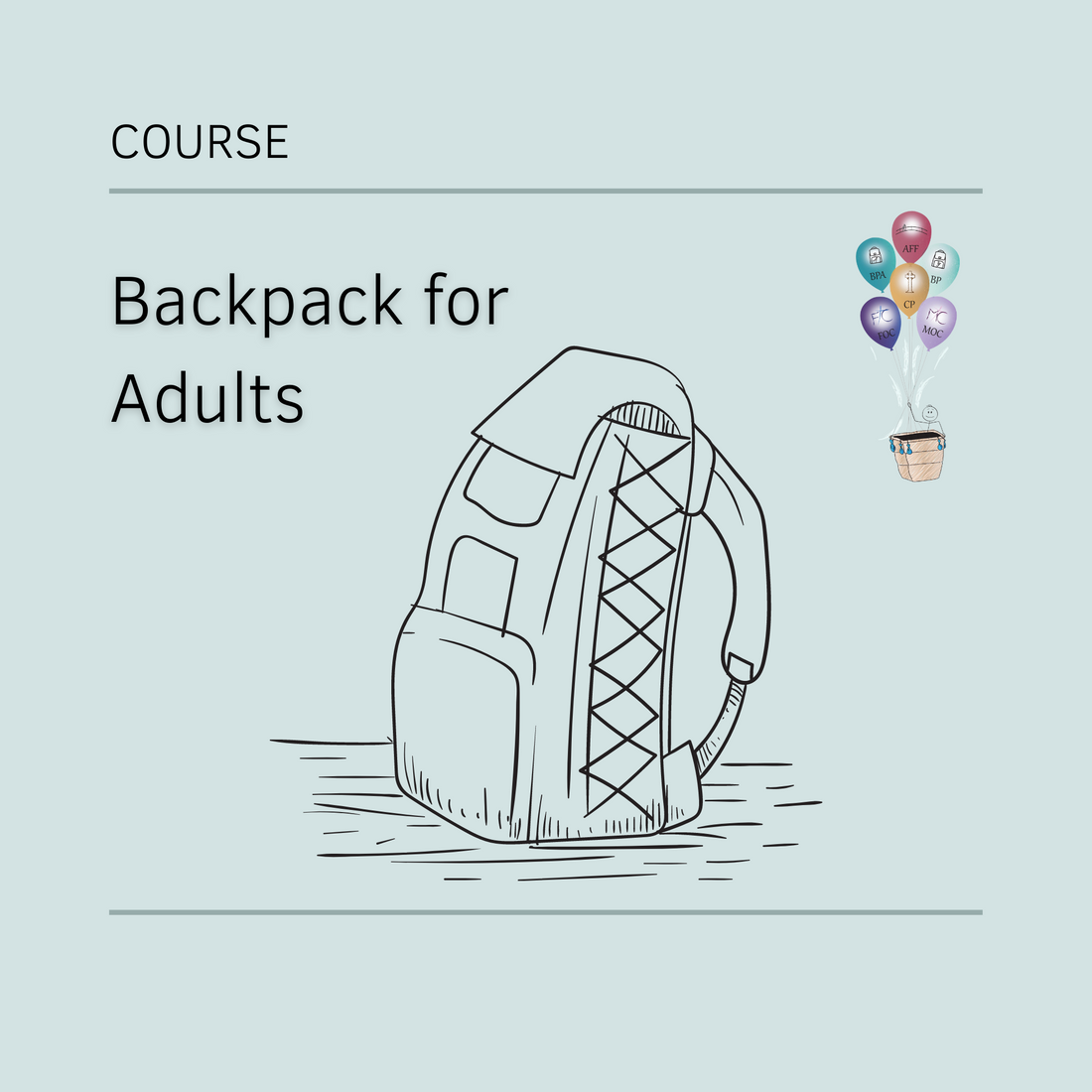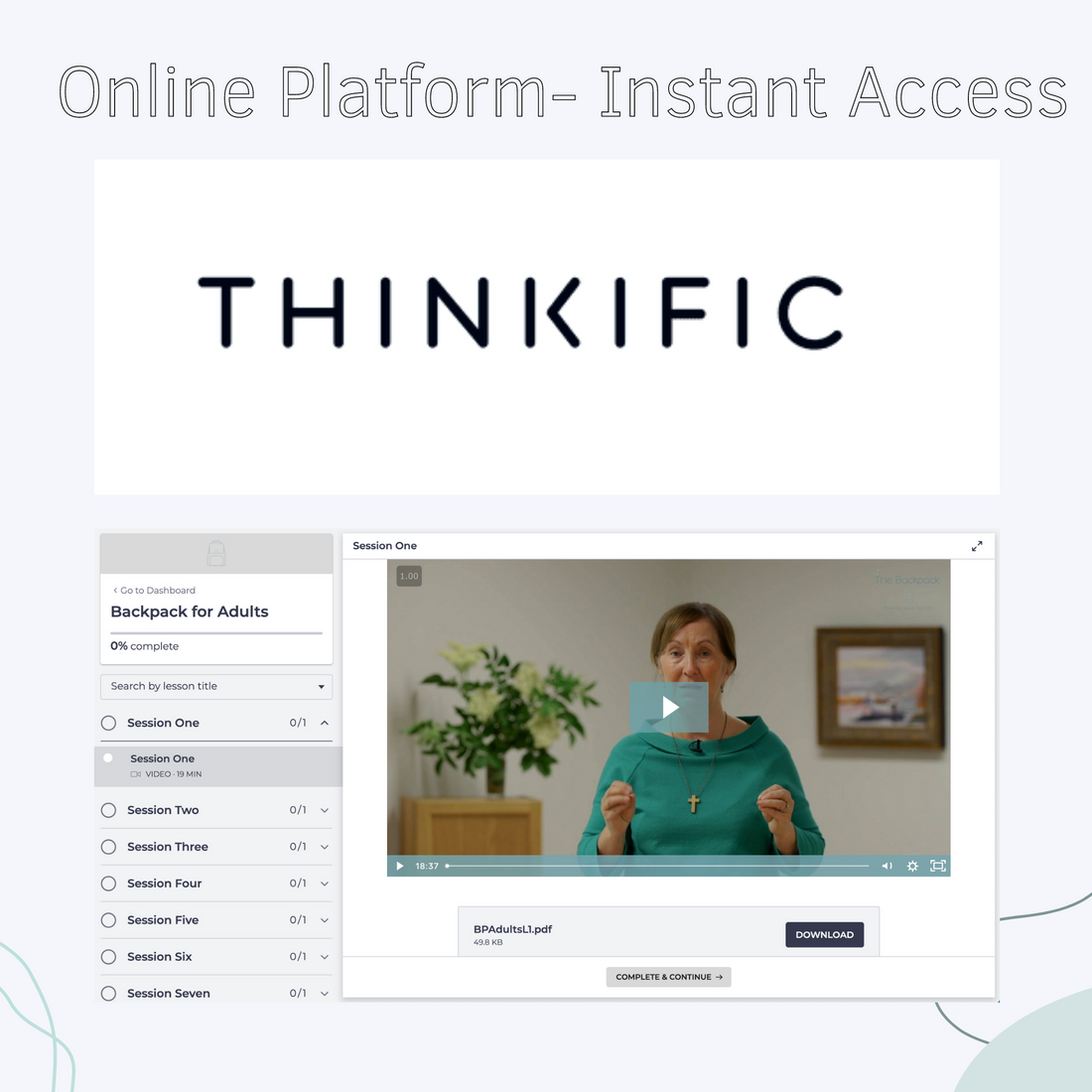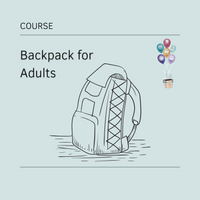 The Backpack Program is a resilience initiative. It teaches people to regulate their emotions and calm their minds and bodies, to manage stress, to develop self-awareness, instil boundaries for healthier relationships, and how to pray contemplatively. 
Originally developed for teens and young adults, the course has been re-filmed and adapted for adult populations to meet the growing need. This course includes instant online access to all video course material for one year and includes extra downloadable worksheets!
The information and personal work done through this course is foundational to all people. It is a truly logical starting point for better relationships, more respect for yourself, and a more authentic relationship with God.
Includes:
+ One Year access via online subscription (instant access)
+ Over 7 hours of video content spread over 27 video sessions split into 3 sections
+ Downloadable worksheets
+ Choice to add a Backpack workbook!